A
Message
from
the
CEO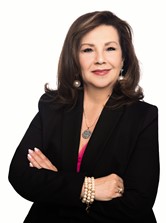 As 2022 comes to a close and we enter a new year, I am proud to reflect on the incredible work our staff and Corpsmembers have accomplished! The dedicated efforts and perseverance of our Corpsmembers are demonstrated through the fantastic work they have done in the communities where they live and work.
This year we accomplished various projects and partnered on exciting collaborations like our Green Stormwater Infrastructure program, Californians for All – youth workforce development, focusing our efforts in the cities of Anaheim and Santa Ana,
Santiago Canyon College Public Works Certification, clean California with Butte County, the Wyland Foundation's Streams of Hope Earth Month Campaign, and the North Orange County Public Safety Collaboration.
Finally, we are grateful for our ongoing partnerships with our funders for supporting our mission and service to our Corpsmembers. I am genuinely thrilled about this upcoming year and I encourage you to stay updated through our social media platforms and subscribe to our YouTube channel for more content.
Thank you for your continued support of the OC Conservation Corps!
Sincerely,
Katharyn O. Muñiz
Chief Executive Officer
View all the latest news from the OC Corps