The OCCC offers a flexible and customizable way for our Corpsmembers to complete their high school diploma.
Through collaboration with the Orange County Department of Education's College and Career Preparatory Academy (CCPA) our Corpsmembers have the opportunity to complete any or all missing credits to earn their diploma while still earning and learning job skills. With the majority of Corpsmembers lacking a high school diploma, CCPA plays a critical role in helping our Corpsmembers for a bright and productive future.
CCPA's program is flexible, customizable, and accepts enrollment at any time. The CCPA works with each student to develop an Individualized Education Career Service Plan (IESCP), which allows teachers to differentiate the curriculum as needed. This process provides an opportunity to ensure that lessons and curriculum are relevant and meaningful to the individual Corpsmember.
Agency and community partners are also vital to each student's academic and personal progress, and provide meaningful learning experiences for CCPA students. These partnerships provide guest speakers, mentors, field trips, career fairs, job shadowing, project-based learning experiences, internships and community service opportunities. CCPA partners with seven agencies through their federally funded workforce programs.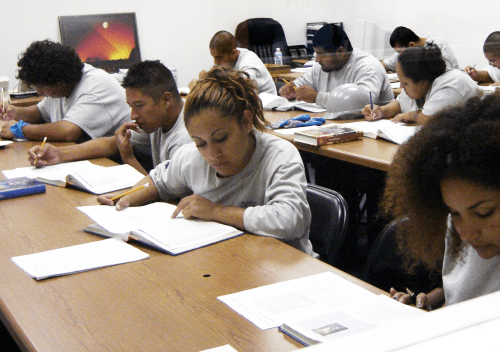 Upon graduation, the majority of CCPA graduates enroll in community college or career training programs, including CTE certificate programs, adult continuing education, or internships and apprenticeships. CCPA also provides guidance with financial aid, college tours, career and employment fairs, and tours of local businesses.